This afternoon the weather was finally good enough to paint again. I sprayed the blue coat on the fuselage, then removed the tapes to check for problems.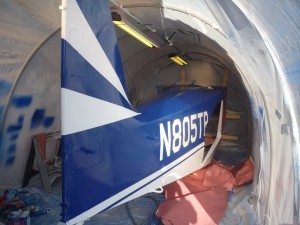 The paint ran under the tape a little at each point where the pinked edges intersected the tape seam. I was able to remove the larger part of these with MEK, since the blue had not yet cross-linked.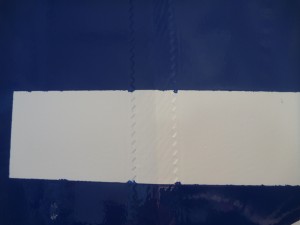 Just to exhonerate the 3m fine-line tape, the same thing happened under the vinyl registration number mask.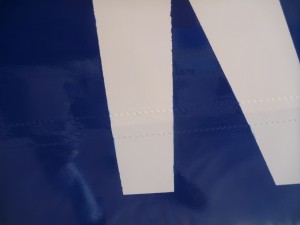 They end result is far from perfect, but it certainly meets my goals. I'll just not be able to park right next to Dave or Georg!