Tabitha came out today and we glued the foam together for the back seat cushion. I had planned on a 3″ thick bottom cushion for the back seat, but with a little bit of testing we realized that the headroom would be limited with a full 3″ cushion. Instead, Tabitha carved out much of the 2″ foam to make the cushion 2″ overall. While she was working on that, I was putting together the paint shaker and stirring the polyspray.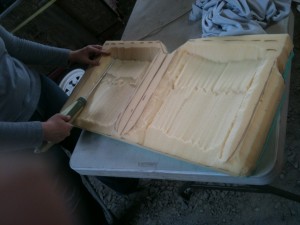 The silver polyspray was a lot of fun to stir! I could just stir and watch the little swirls all day long.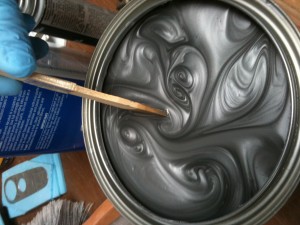 I sprayed the first round of silver and called it a day!