Today I continued with the front baffles. First I drilled the angle support that connects the side baffle to the front.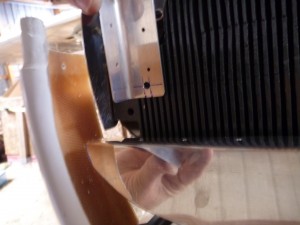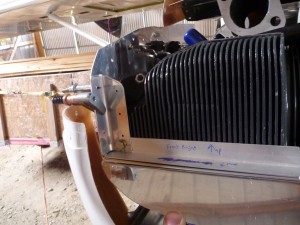 I also spent some time working on the steel structure that will support the new back left window. I needed to have a track for the bottom, so I tried bending some steel strips by hand.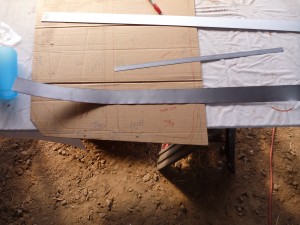 I clamped the steel between two pieces of wood. It's very soft, so I figured I would try bending it without a brake.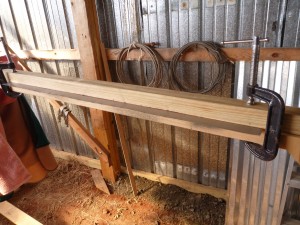 I used a mallet to start the bend, and then used the vice to finish it.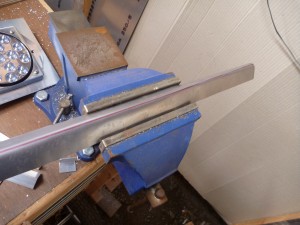 It turned out not to work very well at all. The bending process stretched the section opposite the bend, making a nice curved track. It looks like I'll have to go visit my friends with the brake again.