Today I prepared for a big round of priming, which meant more fabrication on boot cowl parts. I drilled for nutplates, which I'll rivet on after priming. I made a support ring for the rubber gasket that will seal the shock strut. On the left side, I extended that support forward several inches. This hatch will allow for me to remove the gascolator without having to take off that whole panel.


I had to remove the left wing from the paint booth, which involved some hangar shuffling. I took a few pictures while I had everything out.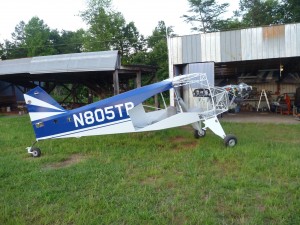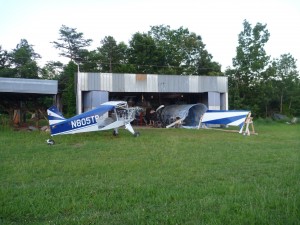 This is a time-consuming stage of the project. I spent over 13 hours in the hangar today, and left at 1:00am! With sore arms, I might add. Paint prep is very labor intensive.