Here's the antenna block that I was working on in the last session. I couldn't figure out how to clamp it for drilling, and even if I did, I don't think I'd have enough room between the elements to get in there and install the nuts and terminals.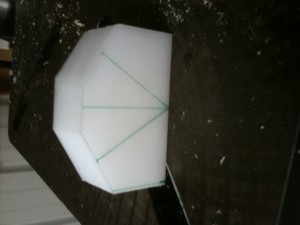 Meanwhile, I did make some progress on the wingtip mounted position lights.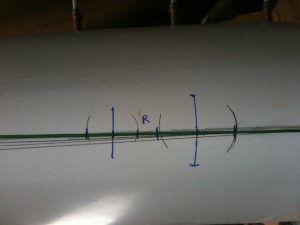 I used a step drill to cut the holes, and verified with my marks that the holes weren't wandering.


I mixed up a batch of epoxy and attached three 1/4″ sections of blue foam on the back of each of the two aluminum mounting plates. I'll file these down to match the wingtip contour after they have cured. While I had the epoxy out, i also stuffed a rolled up section of paper towel into the open end of the aileron balance tube and filled up the last 1/4″ or so with epoxy to seal the end.


Tabitha came out for a few minutes and carved more seat foam today too. She worked on the back seat cushions.