This morning I started by finishing the rest of the lightening holes for the headrest parts.


Next I made a few doublers for the oil cooler area on the back left baffle. I'm really guessing here with how much support I'll need. I've studied a few other airplanes and copied what I have seen.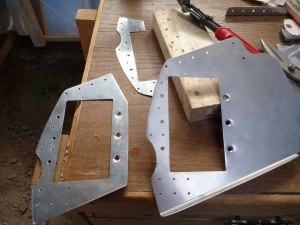 I'll have to add one little filler strip to take up the gap where the top doubler doesn't continue down to the bottom.


You can see that I've left several holes open. These get rivets from other sources, including the pop rivets that hold the rubber to the top of the baffles, and the rivets that hold the side baffle to the aft baffle.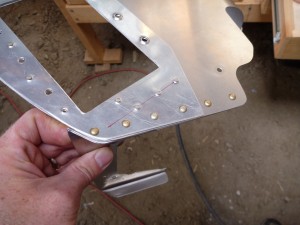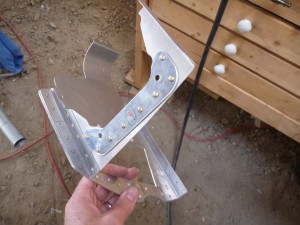 I added lightening holes to each of the headrest lower brackets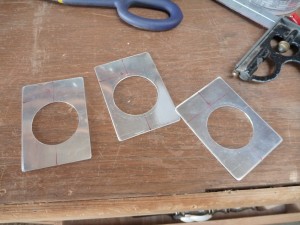 Then I deburred all of those holes and started to prepare the boot cowl and windshield for the fiberglass fairing that will go there.