Back a few years ago when I made and installed the antenna bracket for the ELT, I never got around to putting in a fairlead bushing. Now that I have, it's a pretty loose fit. This is the third strike against this setup, with the incorrect height and limited cable clearance being the other two. So with three strikes, it's out.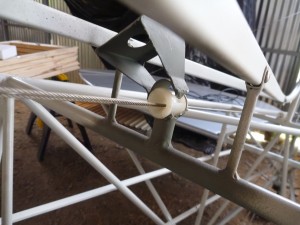 The new bracket is just a trapezoid of .032 aluminum that will share fasteners with the stringers.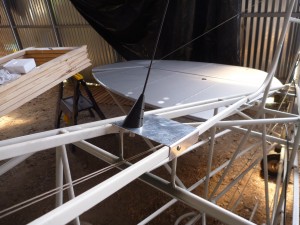 By putting the antenna off to one side slightly, I was able to eliminate the interference issues with the feedline and the elevator trim cable.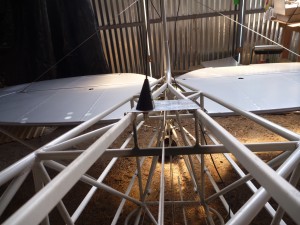 Here's a nice wide-angle picture of where we are these days.