I stopped by Laney's fly-in towards the end of the event, but there were still a few airplanes left, including a new Maule. I liked the step on the landing gear, and perhaps it's worth investigating.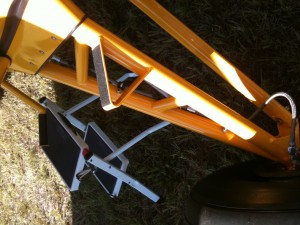 In the hangar, Tabitha worked on getting the seats while I started roughing in the position light mounts. The epoxy between the foam layers was rock-hard and made for some complications with the shaping.


Since the weather is starting to cool off, I spent some time with the iron on the horizontal stab and elevator. I wanted to dip my toe into the heat smoothing pool to see how it would go. If all goes well, I'd like to get all of the surfaces to the silver stage before the cold weather comes.