I have always had some reservations about the durability of our Maule tailwheel, so when Georg was selling his lightly-used Bob-designed tailwheel for a good price, I was glad to buy it. Today I did a trial fit to the spring to make sure it would fit, then disassembled it. I'll paint it white to match the fuselage, and to promote crack detection.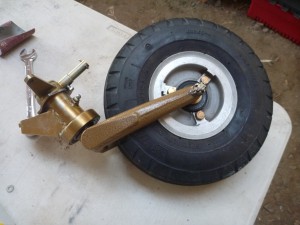 This wheel uses a 10-inch tire, so I took this picture so that I could remember the tire size, which is 10×3.5-4.


The tiedown rings are intended to mount to the bolt that holds the top of the strut to the wing. I started with mild steel 1/4″ rod, which I heated and bent around a piece of scrap steel that was about 1.5″ in diameter.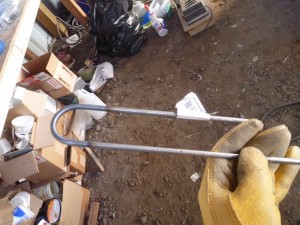 Rather than fight with a small piece of metal, I just added the second bend right on to the first. It was easier to do with more straight stock to hold on to.


I made the flat plates out of 4130, and as you can see, I left the 1/4″ rod a little bit long for the welding. That makes it a little bit easier to control the heat at the end of the bead.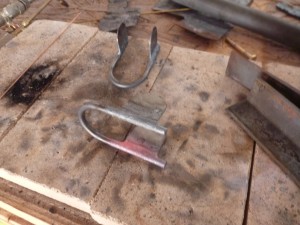 I'll still need to drill the holes, but that will have to happen on another day.