Today I connected the blue LED that will become the parking brake annunciator. Since the parking brake valve is just a check valve, it could be especially troublesome to land with it in the closed position. The brakes would apply normally, but they wouldn't release! I'm planning to make this blue light come on any time the valve arm is not in the open position. I used a 430 ohm resistor and stuck the whole assembly into one of the little aluminum casings.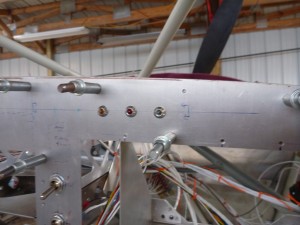 It's time to start making the cowling so that I can build the intake and exhaust systems. The first step is to put on the prop: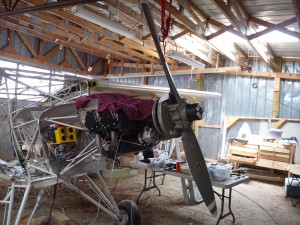 This allows me to check the nose bowl positioning again.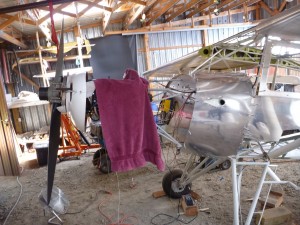 Since most of the wiring is done I put the boot cowl pieces back in place for a little while. I definitely would not have wanted to do all of that wiring work with the boot cowl on! Back when I cut the side vents in the boot cowl I did it wrong and ended up with a bad shape. Here's my solution:


I'll add one more little D-shaped filler piece and fill the crack with smurf extract. When I put the right side boot cowl on I found a bit of a clearance shortage. The side vent duct is a squeeze between the boot cowl and the electrical distribution panel. Fortunately I think it will still work just fine.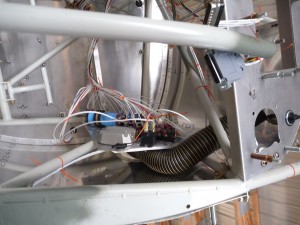 While I had all of that back on I also set the new windshield in place just to see how it fits. I don't think I'm going to have to trim it at all, which is very nice.