Today's efforts include a morning session of fabric work and an evening session of sheet metal work.
Richard had started the taping process on the tail pieces, but some are still in the works. Since one side still had exposed rib laces, I figured that I would check to be sure that they were spaced properly. Of course they were.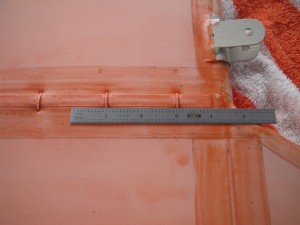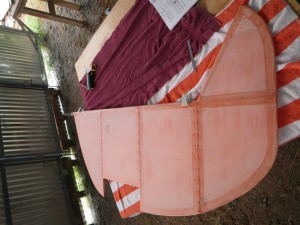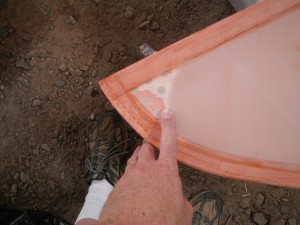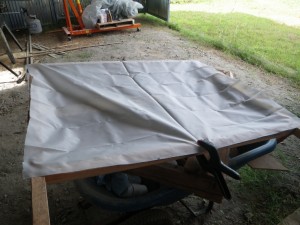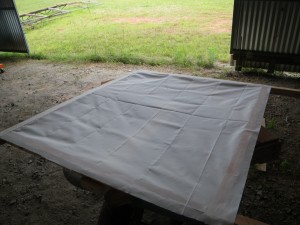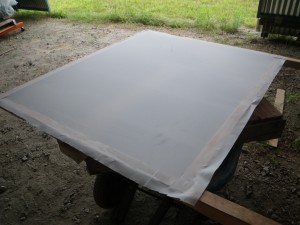 The next task was to investigate the sound of something rattling around inside one of the elevator halves. I narrowed it down to the balance area, and made a cut in the fabric to investigate.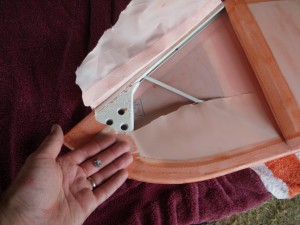 I know it is counter-productive to cut off pieces of fabric before they are even completely applied, but I wouldn't be able to live with myself if I knew that something was still in there. It's much easier to repair now, before the aerothane starts flying.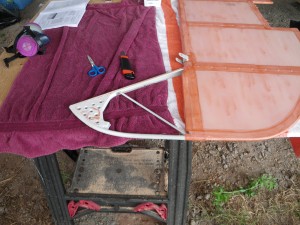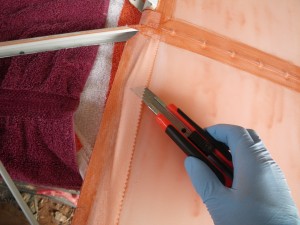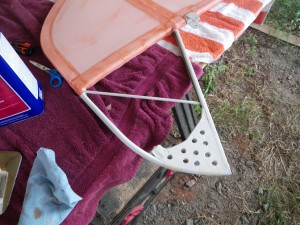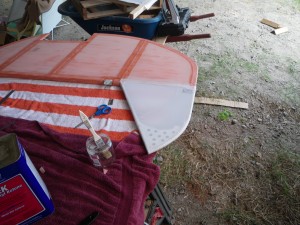 Stay tuned for the rest of the repair. This week featured especially moderate morning temperatures, which is why I'm able to do any fabric work at all in June. Even so, I'm limited to working in the mornings. Now skip ahead to later in the evening, when I came back out to the hangar to work on the rudder cable guards in the cabin.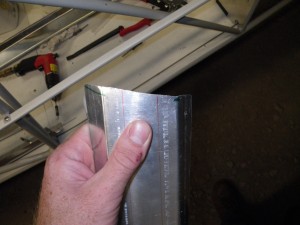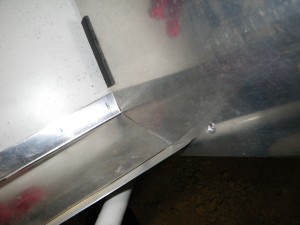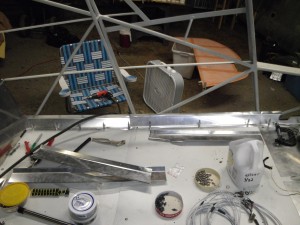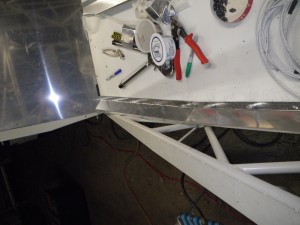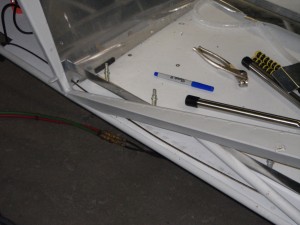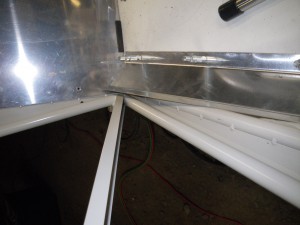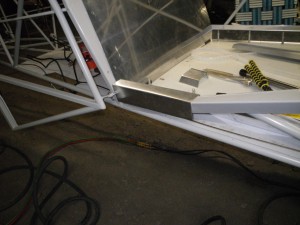 Here is where you can insert the picture of some serious head scratching. It's time to get out some paper or card stock and try some different ideas. After a few more failures, here's a promising possibility: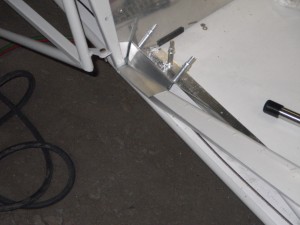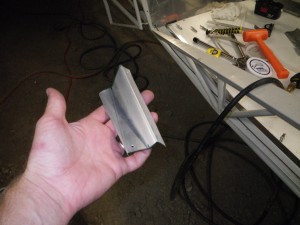 While I was holding this part, I realized that I was unlikely to think up something like this theoretically. The only way that I was going to make something like this was to cut up some templates and mock it up on the actual airplane. I hate to waste shop time scratching my head, but sometimes that is the way it has to be.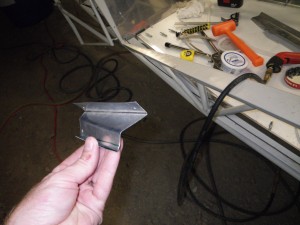 Working in these two separate sessions worked out well today. I find that in some cases my productivity suffers after 4 hours of continuous shop time, and during the hot part of the day I try to stay out of the hangar/oven.