In the week since I last worked, the JB weld on the ANL mount cured nicely. I filed it flush with the back of the mount and then realized that it hadn't occurred to me to find out if JB weld was electrically conductive. It turns out that it isn't, which I was glad to discover.
I used a 1/16″ thick copper bar stock to make the electrical connections between the electrical components on the firewall.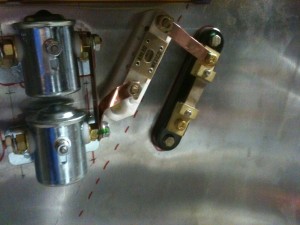 I also mounted the parking brake valve and the hard lines to it.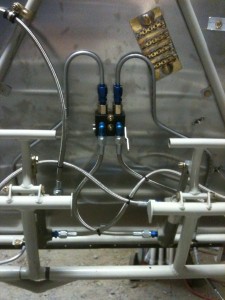 I'm hoping that the loops in the top won't be too much of a source of air bubble problems- I'm planning on filling the system from the bottom.