Today was a marathon day in the hangar that spanned from 8:15am to 2:00am, with a break for lunch of course. Here's a nice overview picture of the parts hanging from the ceiling, each protected from dust and over spray by a sheet of clear plastic.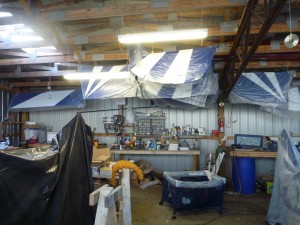 I started working on the inspection covers for the main landing gear. The upper panels are easy because they are round.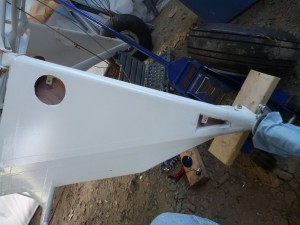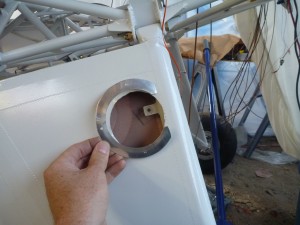 I had orignally planned to make the lower plates round, but a little bit of thinking led me to make plates that have a
trapezoid shape.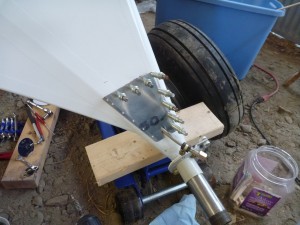 This shape will give access to the lower adel clamp, and also give a more elegant exit for the brake line.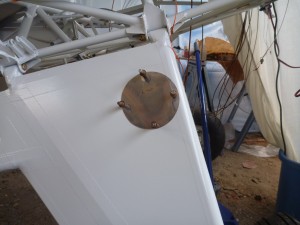 My plan is to rivet these panels in place, since I shouldn't need to access them regularly. They are right in the propwash and would be more susceptible than others to getting blown off. Next I installed the rudder pedals and brakes. I connected the flexible brake lines and installed the front floorboards.


While I was in that area I also routed the wires for the push-to-talk in the control sticks. By then I knew that my long day was almost over, so I mixed up some blue paint and applied it to the wing.